It's not often that one stops and thinks 'that's a damn good road!', but you can't help but think exactly that when considering the Transfagarasan mountain road in the Transylvanian Alps. It is 56 miles of pure joy to drive through, and Top Gear even once named it the Best Road Trip!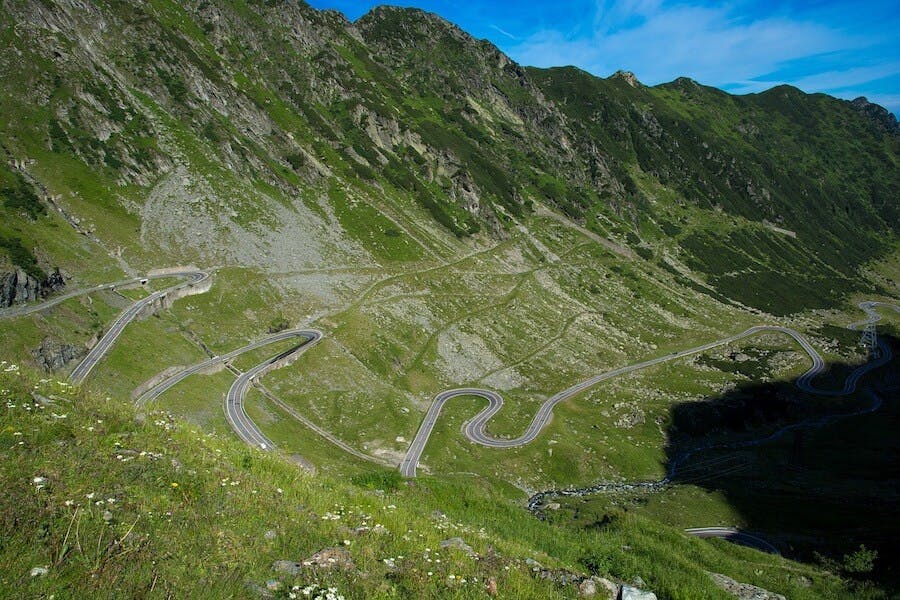 Gray Line Romania provides a day trip out on the Transfagarasan, stopping off at some special landmarks along the way. But what makes this road so special? And what can you expect on this road trip that is so memorable? Here are just a few reasons why:
A brief history
The military forces built the Transfagarasan road between 1970 and 1974. It was built as a military strategic route to the mountains after the 1968 invasion of Czechoslovakia by the Soviets. Over 6000 tonnes of dynamite was used to clear the path and 40 soldiers lost their lives during construction!
Balea Lake views
Parts of the road runs alongside the incredible Vidraru Lake, and past the magnificent Balea Lake. This glacier lake is the epitome of tranquillity with its clear, still waters that sit in the middle of dramatic mountain peaks. The tour stops here, so be sure to take a calming moment or two.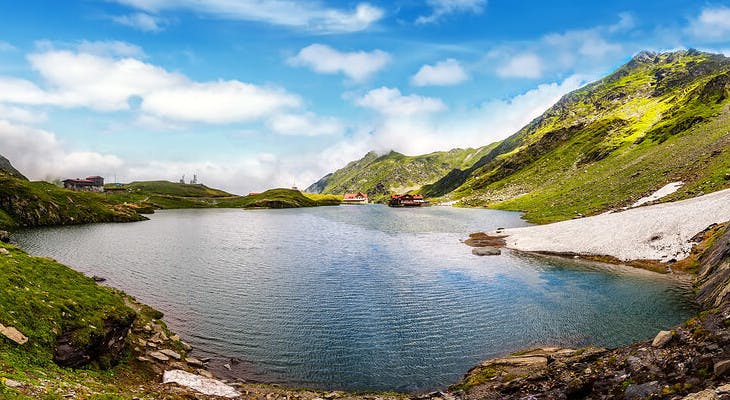 Great heights
The road follows the valley of the River Argea to its highest point (2134 metres), then descends to Cartisoara in the Olt valley. This means that it can get pretty snowy and is often closed between October until June.
Poenari Fortress
Built by Vlad the Impaler, who the character of Dracula was inspired by, Poenari Fortress is a legendary castle that sits on eerie crags amongst masses of green bushes. Vlad was a gory leader who did terribly violent things to his foes. The ruins are in a good state, leaving you free to explore and listen out for echoes of its monstrous past.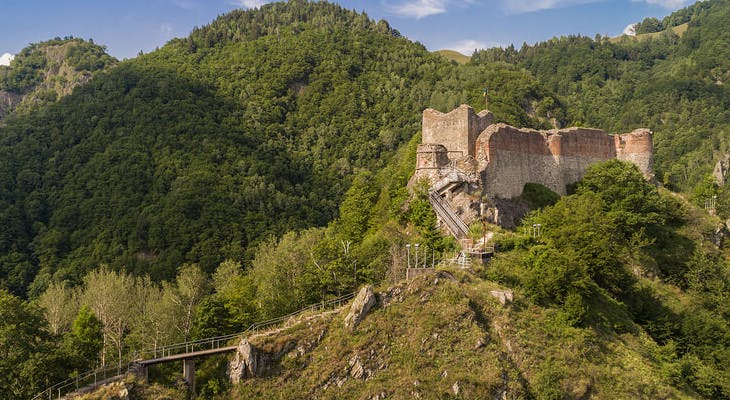 Curtea de Arges Monastery
Take the Gray Line tour and you will start at the Curtea de Arges Monastery. This 14th century Orthodox monastery is home to the tombs of Romania's royal families through history. It's a beautiful, grand building with a fascinating past to discover. 
Vidraru Dam
Vidraru Lake is a manmade lake with a huge dam which the road drives over. It's a whopping 164 metres high, 305 metres long and holds 465 million cubic metres of water. Driving over it will be a pretty surreal experience, as you're pretty much drive through the middle of a massive lake.  
Entrance fees for the monastery and fortress are covered in the tour costs and you'll have an informative tour guide on hand to tell you all about these amazing sights while on the road. Our Transfagarasan road trip will let you experience the best of this beautiful part of Romania! It might even inspire you to come back with a hire car one day, and make the journey for yourself. Please do contact us if you have any questions! Here's another stunning picture of the road, just for good measure and, well, because it's worth it!