Head to the heart of Romania, the capital city Bucharest, to experience the country's culture at its best. Through its food, attractions, architecture, parks and historical landmarks, it's the best place to stay and get the most out of a holiday to Romania.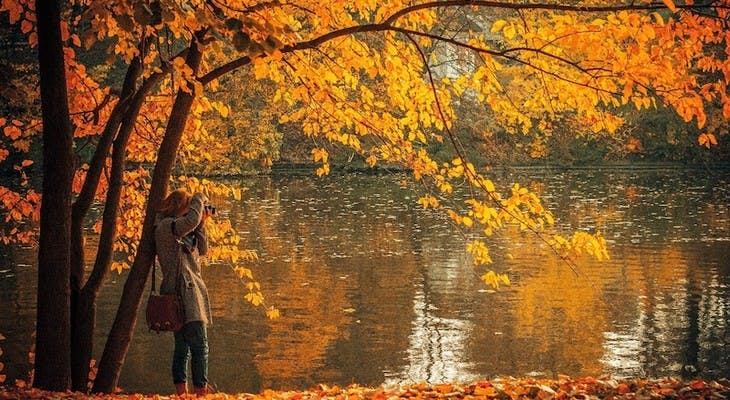 Make sure you put these ten things on your itinerary: 
1. Call in at the Village Museum
Find this open air-museum in Bucharest's largest park, Herastrau Park. The museum comprises of around 300 buildings and displays a collection of 53,000 traditional artefacts used in everyday life across hundreds of years. It's a delightful, fascinating experience.  
2. Discover the Old Town
This is the vibrant, popular part of the city, and a must for your Romanian holiday. Walk along the bustling streets and look out for the 19th Century Manuc Inn, which is the oldest operating hotel in Bucharest - also home to a popular restaurant - and oldest residence of the city's medieval royalty. Also keep your eye out for the Stavropoleos Monastery.
3. Visit the Natural History Museum
Step way back in time on a trip to the Grigore Antipa Natural History Museum. Through fascinating and interactive exhibitions, you will learn all about the country's geology, ethnography, palaeontology and anatomy. Expect thousands of fossils, bones and other artefacts. 
4. Stroll through pretty parks
Take urban refuge in one of the few but pretty parks, such as Carol Park, which was inaugurated in 1906 by King Carol. Cisgmigiu is another green spot, which also happens to be the city's oldest. And Tineretului, near Carol Park, is a recreational space with children's play areas and cycling trails.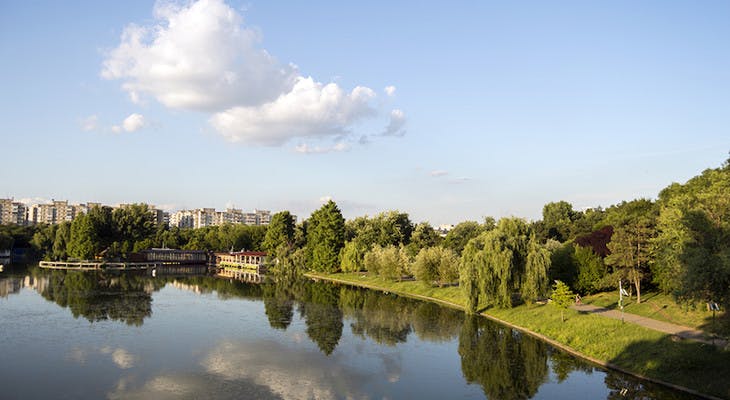 5. Explore little churches
There are lots of old, quaint churches to pop into and explore in Bucharest, boasting a variety of architecture and historical significance. You'll find plenty around the areas of Coltea, Stavropoleos, Bucur, Zlatari, Sfantu Gheorghe and Mihai Voda. If you're looking for a bit more of a structured tour of Bucharest, join us and discover Bucharest in half a day!
6. Try the street food
Get to know the city through its street food. Pastries are Romania's specialty, so be sure to call in at the bakers for pretzels, apple strudels and Romanian cheese pie. Other traditional foods include stuffed cabbage rolls, smoked sausages and beef salad. 
7. Get arty
There's been a bit of a contemporary art boom in Romania over recent years. Witness the excitement for yourself at the H'art Gallery, Zorzini Gallery and Anaid. The Galateca gallery is opposite the National Museum of Art, where they often hold events and cutting-edge exhibitions.
8. Call in at Palace of Parliament 
Did you know that the world's largest parliamentary building is in Bucharest? See it for yourself and take a guided tour around. You won't quite be able to enter all 1000 rooms, but you will still get a feel for the place. 

9. Step back in time at the Museum of the Romanian Peasant
Romania has a long history with proud peasantry traditions. Learn all about them at this museum, which includes a separate exhibition focusing on Communism. You'll see wood-working, weaving, pottery-making and even egg-painting!
10. Drink and dance
What's a holiday to Romania without letting your hair down with a drink and dance? The Old Town is your best bet for this, with many bars, restaurants and clubs. If you really want to go for it, Mojo and La Muse are popular haunts for a big night out. Please contact us if you have any questions!
Tick these off your list and you'll get the know Romania like the back of your hand, just like a local. After all, when in Romania…