Transylvania is shrouded in mystery and intrigue, but it's worth remembering that this Romanian central area is also a place of beauty, culture and fun activities. Transylvania holidays are a great European holiday option, for something a little bit different and more special.
So, what exactly is there to do in Transylvania apart from trace the tracks of its most notorious resident – a certain Mr 'Dracula' ? Gray Line Romania have loads of Transylvania tours to book, so let's take a look at the sorts of things you will be doing on one of them.
Stroll through splendid Sibiu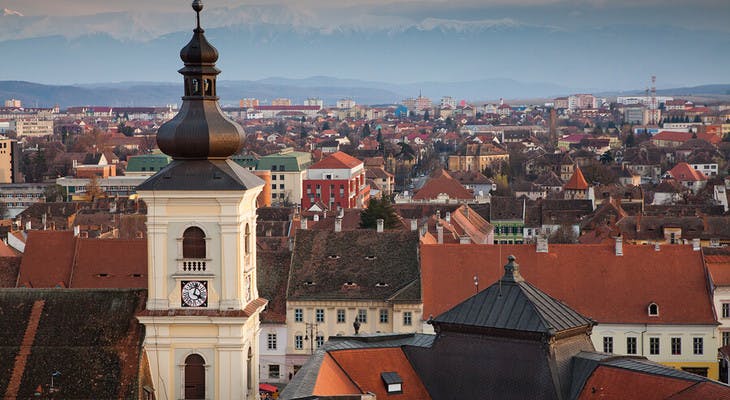 Sibiu is a cultural city in central Transylvania from the 12th century, with bags of old world charm. The city is made up of the Lower Town and Upper Town, which are separated by cobbled stairs.
Piata Mare is the central square of Sibiu and home of the Brukenthal National Museum and the Catholic Basilica. Walking away from the square, particularly through Strada Nicolae Baslcescu, you can admire all the pretty pastel coloured houses with cute shutters and intricate details.
There are plenty of religious landmarks to see in Sibiu, like the Orthodox Cathedral and the Lutheran Cathedral. Climb the Council Tower, located between Piata Mare and Piata Mica, for beautiful views of the city below. And make sure you go for a wander around Piata Mica (the Small Square) to visit the Pharmacy Museum and cross the Bridge of Lies.
Bounce around Brasov
You might have already heard of Medieval Brasov, as its Romania's most visited city. Piata Sfatului, or Council Square, is the city's (triangular shaped!) square with a 13th century Town Hall that houses the chiming clock tower. Sit down with a coffee at one of the bustling cafes and watch Brasov life pass by. Its most quirky attribute might be Stada Sforii, which is one of Europe's narrowest streets at 53 inches wide. 
On the outskirts of the city, the Black and White Towers are the fortifications which you can climb up and take in views from. The Bisercia Neagra (Black Church) is the largest Gothic church in Eastern Europe, but you might be disappointed to find that it's not actually black – just boring old stone! There is also the option to hike or ride a cable car up to Tampa Mountain, where a Hollywood style 'Brasov' sign can be found – perfect for taking that Transylvania holiday selfie!
Sink your teeth into Sighisoara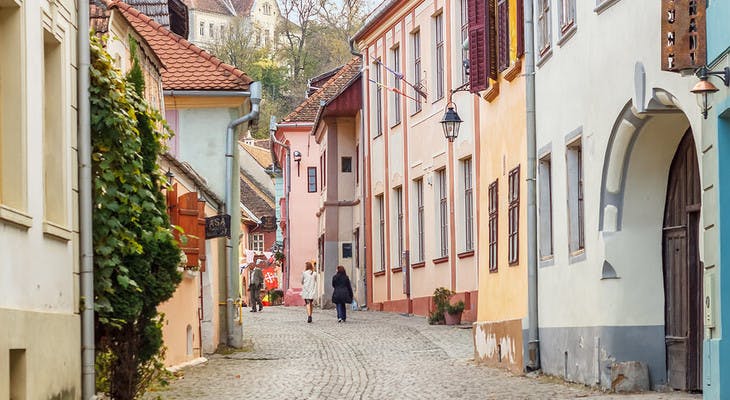 This UNESCO World Heritage Site is the birthplace of Dracula inspiration, Vlad the Impaler. It's said that Bram Stoker based his infamous literary character on the gory doings of this Medieval ruler. In staying with the Gothic theme, the Church on the Hill and the Church of the Dominican Monstery are well worth a visit.
But it's not all spooky doom and gloom! There's plenty of culture, colour and character in its cobbled streets lined with cute pastel houses. It also overlooks the Tsrnave Mare River and is surrounded by beautiful green countryside.
You can take walking tours of these Romanian cities with Gray Line Romania, so take a look and book one today.