Beautiful Romania is a European destination with plenty of twists perfect for a unique and unforgettable holiday. But what about if you only have a few days to spare? Not to worry – you can get to know this diverse and intriguing country on a weekend break. 
Let's take a look at how you can spend a weekend in Romania.
Take a tour in Transylvania
Transylvania is famous for, of course, its arguably most famous resident: Dracula. You can track down the literary legend in Sighisoara. This UNESCO World Heritage Site is the birthplace of Vlad the Impaler, who the writer Bram Stoker based the ghastly character on. Sibiu is another fascinating Medieval town in the area, where you can wander through the cobbled, quaint streets then visit the Orthodox Cathedral and the Lutheran Cathedral. Brasov is Romania's most visited city, with the Black Church (which, confusingly, isn't black), old fortifications and a cable car up to the hills. And head to Sinaia to explore the grand Peles Castle, known as "Pearl of the Carpathians".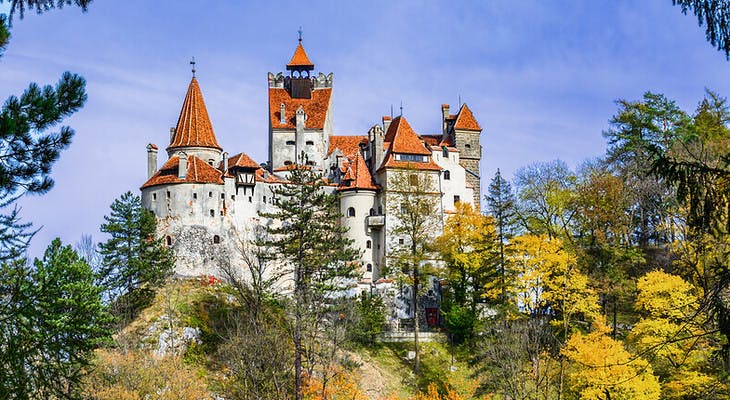 Hit the road
Romania offers some great road-trip options. The Transfagarasan mountain road in the Transylvanian Alps is an incredible 56 mile-long experience. Parts of the road runs alongside the incredible Vidraru Lake and past the magnificent Balea Lake. It also runs over the Vidaru Lake Dam, which is 164 metres high, 305 metres long and holds 465 million cubic metres of water. Stop off at the 14th Century Curtea de Arges Monastery and the legendary Poenari Fortress (said to be 'Dracula's' castle). These are just a few reasons why TV show Top Gear once named it 'Best Road Trip'.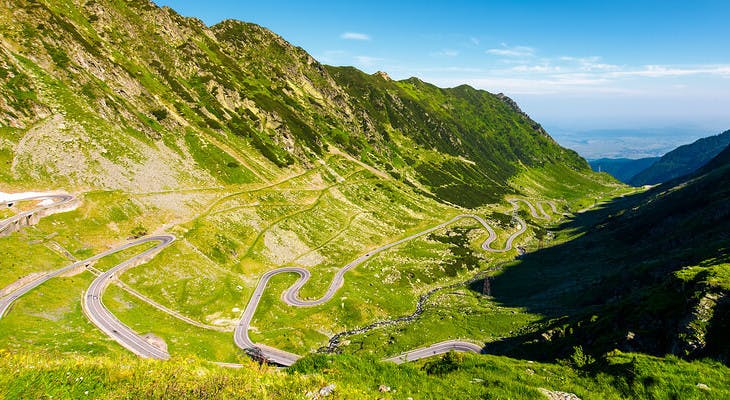 Bring on Bucharest
Bucharest is the capital of Romania, and you will not be disappointed. There are pretty parks to take it easy in, including Carol Park which was inaugurated in 1906 by King Carol. You can explore the Palace of Parliament, the Museum of the Romanian Peasant, the National History Museum and the trendy Galateca gallery. It's also a good place to sample the 'interesting' local fare, like stuffed cabbage rolls and smoked sausages (Romania's not really renowned for its delicacies – sorry!). And you can relax with a wine or beer while soaking in the traditions and culture of the Old Town.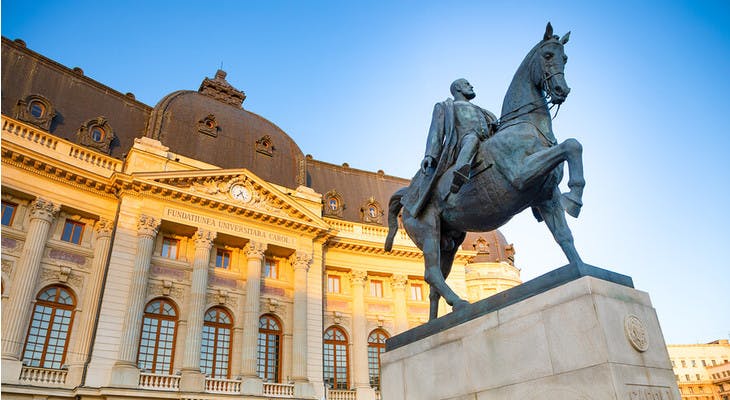 Or, you could go for the ultra-relaxed way of life and book a weekend holiday at the Mamaia Sea Resort on the Black Sea (yep, Romania even has a beach!). Constanta is a nearby Old Town with a grand mosque and architectural museum – in case you still want to get your culture fix. 
Gray Line Romania offer all three tour options on the website, so take a look at them in more detail and see which one fits your holiday the best. Each provides the perfect blend of traditional culture, natural beauty, and fun activities. 
Wherever you choose to spend your weekend in Romania, we're completely confident that you'll have an amazing time.