Bucharest is a city that travellers can often underestimate when considering a European city break. Sure, it doesn't have the gelatos and Aperol spritzes of Rome, or the sunniness and heat of Barcelona - but it's got an alternative character that offers something a little bit different to those in search of a new vibe.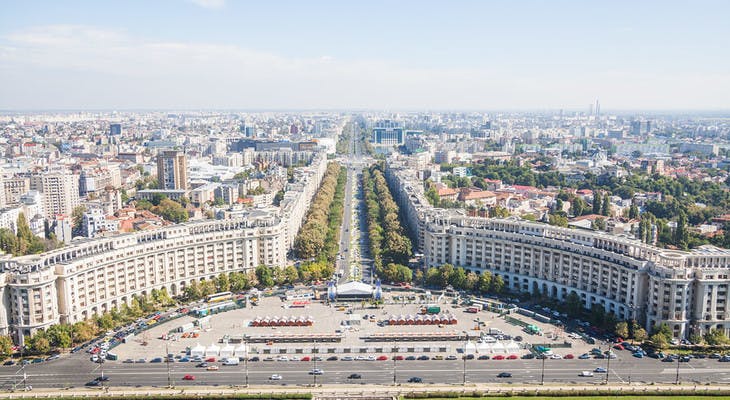 The fascinating political history of Romania's capital is evident in its architecture, monuments and museums. But that's just the start of it, with many trendy cafes and beautiful parks making it a modern-day city that's a pleasure to wander around. 
We offer an amazing tour that lets you discover Bucharest in half a day, but first, let's take a look at some of the things that make Bucharest holidays such a great choice:
Paris, with an edge.
You can find touches of Parisienne grandeur in some of the Art Nouveau in Bucharest from the 20th century. However, what makes it more visually striking and unique, is how these grand municipal buildings clash with the soulless utilitarian buildings from communist rule. 
Cheap as chips
Although part of the EU, Romania does not use the Euro. Instead, the currency is the Romanian lei, which usually gets your pound pretty far. Attraction fees, food and shopping is all cheap, and you can usually get two pints of beer for under a fiver!
Weird but wonderful
Just one example of the quirky character of this city, is the Memorial of Rebirth on Revolution Square. This 25 metre tall obelisk was erected to confused locals in 2005. It is made with blood soaked marble, and pierces through something that can only be described as a basket. Art, huh? Our Panoramic City Tour of Bucharest takes you through hundreds of years worth of history, with some truly stunning sights!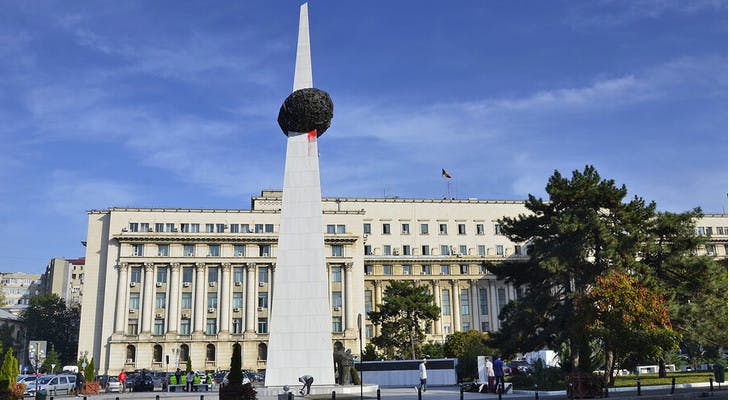 Book worms rejoice
Literature lovers will delight in wandering around this wonderful bookshop in the Old Town. It looks like something out of a fairy-tale, and is stocked with a wide variety of books, vinyls and stationary. You can also relax and soak in the atmosphere in the coffee shop. 
Many museums
Museums are the best way to find out about the place you're are visiting. Bucharest is home to some great ones including: National Museum of Art, Museum of the Romanian Peasant and National Village Museum. On our Jewish Heritage of Bucharest tour, you can visit The History Museum of the Romanian Jews (The Holy Union Temple) – which was originally built in 1836 as a place of worship.
Grand designs
There is of course a list of buildings that you have to tick off your itinerary. Palace of the Parliament is the heaviest building in the world, and the second largest after the Pentagon. And the Romanian Athenaeum is a classical music concert hall with a 41m high dome.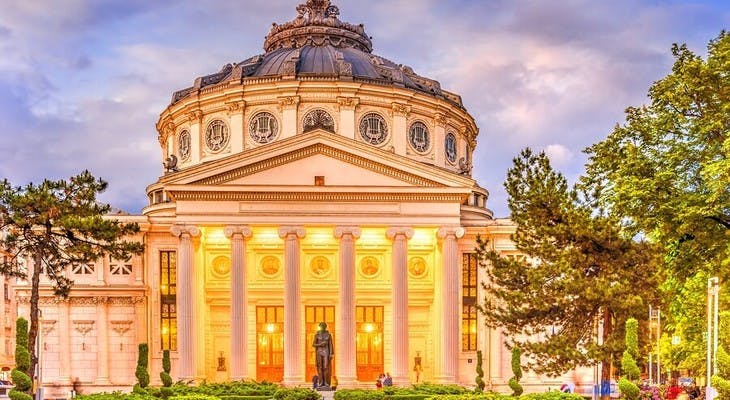 Park life
Nothing beats a stroll around the park to people watch and see how locals spend their leisurely time. Cişmigiu Garden is the obvious choice ad rightly so, with its lakes, colourful flower gardens, cafes and benches to take some time out sitting on. Herăstrău Park is another popular choice.
Ready to go to Bucharest? Gray Line Romania can help you plan the best trip with an itinerary full of tours and trips, so please get in touch! There are also many places nearby such as Bulgaria and Transylvania, so you could get even more than you expected from a Bucharest holiday.