If you want to get right in the heart of Romania, head to its capital city Bucharest. A city break in Bucharest gives you that perfect blend of culture, vibrancy, history and quirkiness.

But what if you're only visiting the city for a day? Well, you can book onto fantastic tours which will show you the best of what the city has to offer. Gray Line Romania even offers a half day option !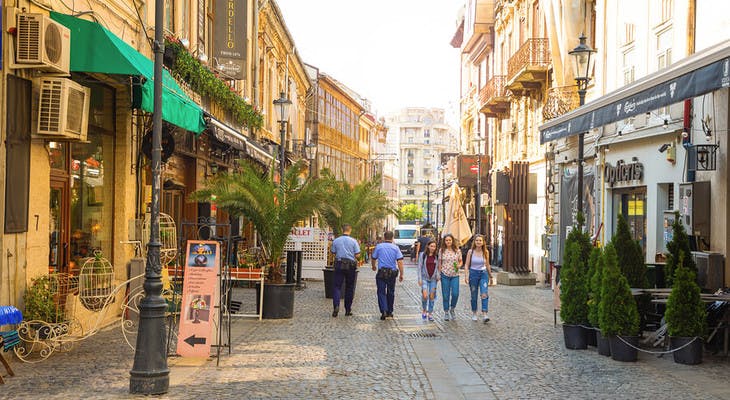 So what can you expect to experience during a day in Bucharest? Let's find out…
The National Village Museum is a fascinating place where you can walk around in the open air on the banks of the Herăstrău Lake and discover the churches, mills and other old architectural structures. It's a charming way to spend an hour or so. 
Take in the leisurely pace of life by walking around one of the parks, including Cişmigiu Gardens and Herăstrău Park. You could even hire out a boat in the lake on a nice, warm day. 
The Palace of Parliament is the heaviest building in Europe and the second biggest administrative building in the entire world. It's a big, bold and expensive use of A LOT of concrete – an impressive must see on your holiday in Bucharest. 
Head to Revolution Square to witness the weird but wonderful Memorial of Rebirth. This 25 metre-high marble obelisk features a basket-shaped embellishment at its peak, establishing Bucharest's 'quirky capital' reputation.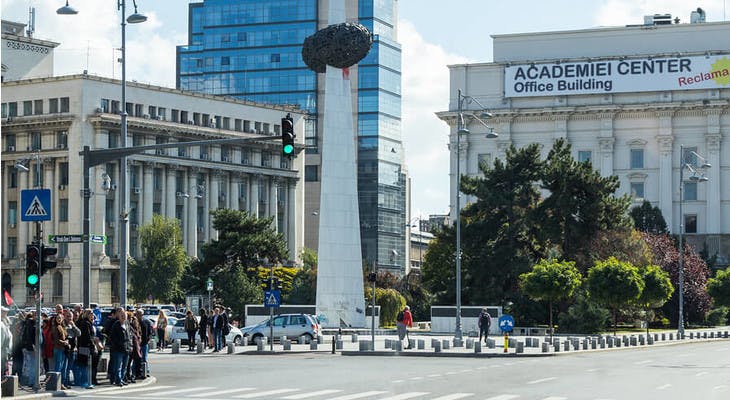 The square also marks the end of the communist period in December 1989.
The 17th century Romanian Patriarchal Cathedral offers a lesson in history, as it is the centre of the Roman Orthodox Church. Its patron saints are Constantin and Helen, which are depicted in the cathedral's only original surviving icon.
It's worth checking out the plentiful other churches in Bucharest, too. Find Stavropoleos Church in the Old Town and t Apostle's Churchvnorth of B-dul Unirii.
Walk around the historical Old Town and absorb the architecture to understand why Bucharest was known as Little Paris in the early 10th century. Its elegant and bohemian vibe was very similar to the French capital's, with that certain je nais se'quoi.
Make sure you try some food during your day tour of Bucharest. 'Mici" or "mititei" is said to have originated in the capital city – this is a traditional dish of beef, lamb or pork marinaded in garlic, thyme, coriander, anise and some paprika. Give it a go!
Got time for a quick beer, too? Caru' cu Bere is the Old Town's oldest beer hall with traditional costume and live music.
Walk through the city's own version of the Arc de Triomphe – further proof that this European city can give chic Paris a run for its money.
There's loads to get stuck into, so make sure you book a tour if you're working to a tight schedule and want to find out why Bucharest is a capital city to boast about.